Kristina Riggs
Choosing to eat vegan is a very personal decision. I get it, it is not for everyone. I have suggested to people to just eat meat free one day a week – sort of like a Meatless Monday dinner of sorts. I don't know if anyone has tried it, because like I said; it is a personal decision. The main reason I am so vocal about it is because I know I have felt benefits firsthand of eating vegan and even eating vegetarian.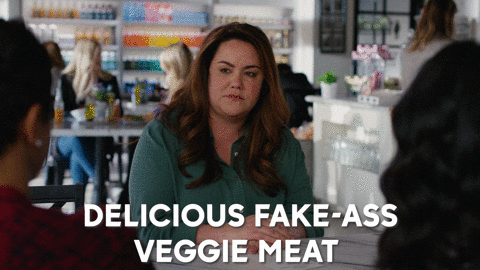 I am active on social media, and I found this lady on TikTok called @cheaplazyvegan and WOW she has some awesome vegan recipes on her TikTok. So, I decided I would try one and see how it goes. I tried these 'burgers' that she made, and I was impressed. I like to think I am adventurous when it comes to vegan food, but even this took me by surprise.
First, the three ingredients were cheap! And most likely you already have these items in your kitchen. Oat flour: and I found out if you do not have oat flour you can make it by grinding regular oats in the food processor. Black beans that have been rinsed and drained, then run those through the food processor as well. Lastly, your favorite salsa. The measurements are easy to remember as well; 1 cp of oat flour, 1 can of black beans, and 1 cp of salsa. 1-1-1 Easy Peasy!
Once you have everything in a bowl and mixed up good, just form it into balls. Not patties just yet. In a frying pan with heated olive oil place the balls in there. When they start cooking and sizzling then you flatten them out. Not sure why they said to do it this way, but it worked, and they cooked flawlessly. Cook them on one side for about 3-4 minutes before flipping for another 3-4 minutes. Once they are all cooked then take them out and put them on a paper towel to absorb any leftover oil and if you want cheese – put a slice on there to melt.
If you want to use buns, I chose not to, they have some pretty good vegan buns called Pretzilla. I have found these at Walmart and they are really good. I just ate mine bunless to avoid the carbs. You can make any side you want with these burgers. I chose to pop some French fries in the oven. So, with the fries I did not need to buns. You must learn when to give and take.
Try this recipe out and let me know how you liked it!
Thanks for Reading;
Kristina :)
#KristinaWrites #veganBurger #CheapLazyVegan #Pretzilla #MeatlessMonday